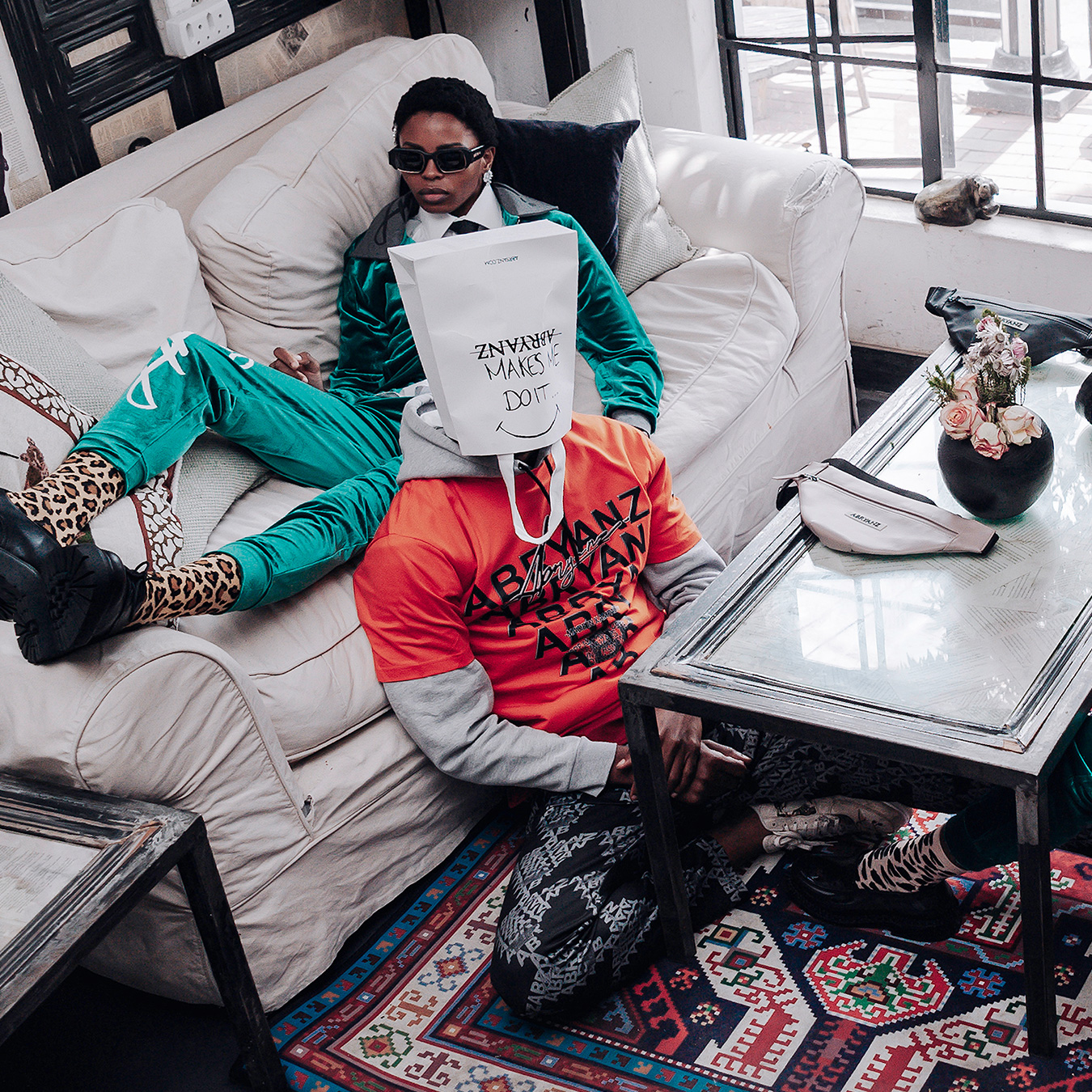 The Abryanz brand has been one that is driven by the aspiration to lead a new way for a proudly Ugandan heritage that is here to take a stance and be a voice for the spirit of African youth and general state of mind in forward-thinking that will see us contributing to the global community in the creative and fashion industry at large. 
The rebirth of the brand's look and feel enhances the apparel space that the brand wishes to reach and is led by the concept of "merchandise drops". This will use themes of inclusion and diversity of the community in both an ergonomic and socially inclined mandate. Rather than just a fast fashion brand with no message, this new found proposition will inspire patriotism of its identity and honest representation of its sense of belonging.
As a result, the practice of this aesthetic will push forward the envelope of the inevitability of what happens when like mined strangers feel completely connected to the world, their surroundings and feeding off energy from each other. All this documented through the lens of an unmonitored  CCTV camera as though it had a human sensibility in feeling without judgment but pure appreciation for doing what fashion does every time… capture time and space to inspire! 
Giving a true sense of rigid life in fast paced life of youth and feeling of being nostalgically young at heart. Natural awkwardness of the abnormally joyful youth who cultivate everything alternative and truly influence a shift in culture at every point of advancement.
Offering styles in staple essentials ranging from unisex tracksuits, branded t-shirts showing off the new brand logos, caps, underwear for both male and female and high-end fashion eyewear.
For more information please contact Brian Ahumuza on + 256 782 062428 or email brian@abryanzcollections.com 
Discover everything new about us on Abryanz.com #LoveAbryanz #thesignature #newbegining #Abryanz2021 #Abryanz #Whennooneiswatching